Introducing RoyalABC™ Classroom
Making classroom teaching simple with an intuitive teacher platform that's adaptable, secure and links seamlessly to RoyalABC™ World.
Why teachers love it
Addresses English Teacher Shortages
You don't need to speak English to teach English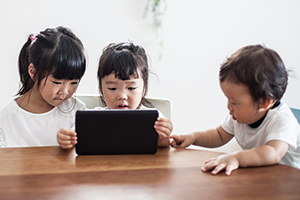 Teachers English Proficiency
Regular practice for effective language retention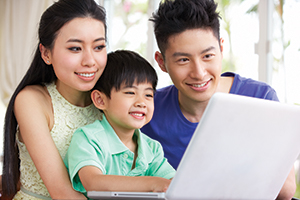 Parents Stay Connected
Real-time AI enabled reporting and monitoring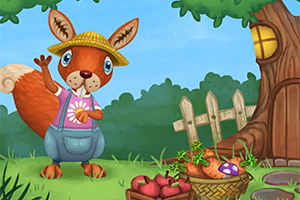 Students Stay Motivated
Engaging content with game play and lovable characters.
Research Backed Curriculum
Created experts from Cambridge and Stanford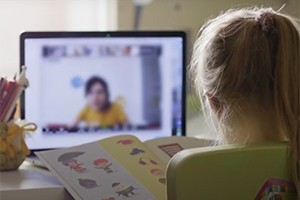 Certainty in Uncertainty
Dual modality for continuity, flexibility and reliability.
What teachers are saying:
Evgenij Karpikov, ELC Kaluga
I've been using RoyalABC Ecosystem in my Language Centre for the past four months. I would like to thank the creators for such a fantastic program. It is easy to use and navigate with modern, high-quality lessons that make children 100% engaged. This program offers a lot more than just learning English considering the age of learners, and the main advantage is that progress is guaranteed. In Russia there are currently no other comparable alternatives for such age groups. Also, I would like to thank Prosper Education team for very fast and professional responses to all my queries, questions and concerns. There is always professional customer support available for all our needs.
Biba A.G., PhD in pedagogy, Senior Lecturer at The Department of Theory and Methodology of Preschool Primary, Secondary Education and Special Education
The RoyalABC Classroom is a product of a reputable British educational company, developed by highly professional methodologists and teachers especially for pre-school children. The content of the program is selected according to the level of language learning, taking into account the peculiarities of preschool children of different age groups and covers all aspects of their speech (sound, lexical, grammatical and related speech). The program offers a sequence of language learning that corresponds to the ontogenesis of childhood speech. Interactive tasks are diverse and presented in a game form, which corresponds to the leading type of activity in preschool age. The language exercises also develop attention, memory and fine motor skills, which are also important for children's speech development. Learning English involves the use of computer technology in combination with handouts and visual aids. Thus, the program takes into account the current conditions of the educational environment and the interests of children, but at the same time, it meets the requirements for the amount of educational activity of electronic resources in the teaching of preschool children. Methodological support of the program is available to practicing teachers with any level of English language proficiency and initial computer skills. Parents and caregivers of preschool children can also easily learn to work with this educational program, provide assistance, and monitor their children's learning of English. In this way, the program can be used both under the guidance of an educator and independently at home to strengthen their language skills. In general, the RoyalABC Classroom English training program has been developed in conjunction with modern trends in preschool education in the 21st century and provides children with the opportunity to easily, with interest, master the basic skills of English for communication and further study of language at school.
Principal Xin, Best Kindergarten Group
I have been searching for over 10 years for a product that would provide the highest standard of education to my students, as I knew I could not provide 'take-home' foreign teachers for all of them. I also wanted my young learners to experience a holistic approach to English language learning, designed for the specific needs of 2 to 6 year olds in China. I have searched abroad and within China, and when I found RoyalABC, I knew I had finally found what I was looking for and have now purchased for all of my kindergartens. I tell my parents, 'you now can take a foreign teacher home with you'.
Dean Xu, Chongqing University of Education, School of Foreign Languages and Literatures
When I first came across RoyalABC it was clear that they have already invested much resources and effort to design an English learning product for Chinese children. They have already made significant progress in marketing and sales. I believe there are very limited product options for early childhood English learning and RoyalABC has built an excellent foundation. My team at School of Foreign Languages and Literatures have been working on early childhood English language learning research. We wanted to achieve the same goals; to deliver interesting, interactive, immersive and academically correct curriculum plus evidence-based learning method. This is very much aligned with RoyalABC's corporate goals. Therefore our partnership will deliver the highest standard of education to young learners.
Serena Wang, Psychology Consultant, Parenting Trainer and Mother
I believe in the power of Growth Mindset and I have been coaching parents on how to leverage Growth Mindset principles in their daily interactions with very young children to help them build grit and set the foundation for dealing with rapidly changing world. When I was introduced to RoyalABC I was surprised by the details to attention and how this team managed to implement Growth Mindset throughout the product. I want my child to have the opportunity to learn while exploring and been given positive and personalized feedback.
Download RoyalABC™ Classroom
Need a login account? Contact us to find out more about our ecosystem offerings.

Minimum system requirements
• iOS 11
• iPad Mini 4 / iPad Air
• 2.5GB available space on device
Recommended system requirements
• iOS 11 or above
• iPad Air 2 or above
• 2.5GB available space on device
Minimum system requirements
• Windows 8.1 or above
• 2.20GHz CPU or above
• 4GB RAM or above
• 512MB Graphics memory or above
• 1024px*768px resolution support or above
• 1.5GB or more available space on disk

Recommended system requirements
• Windows 10
• 2.4 GHz CPU or above
• 8GB RAM or above
• 1GB Graphics memory or above
• 1024px*768px resolution support or above
• 1.5GB or more available space on disk