Introducing Prosper Education™ Home
The easiest way to give your kids a head start in English.

Only USD$2.99 for a limited time.
How to give your kids a head start in English. It's easy as: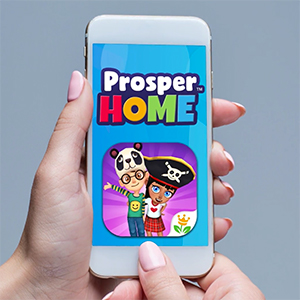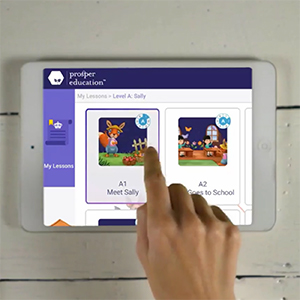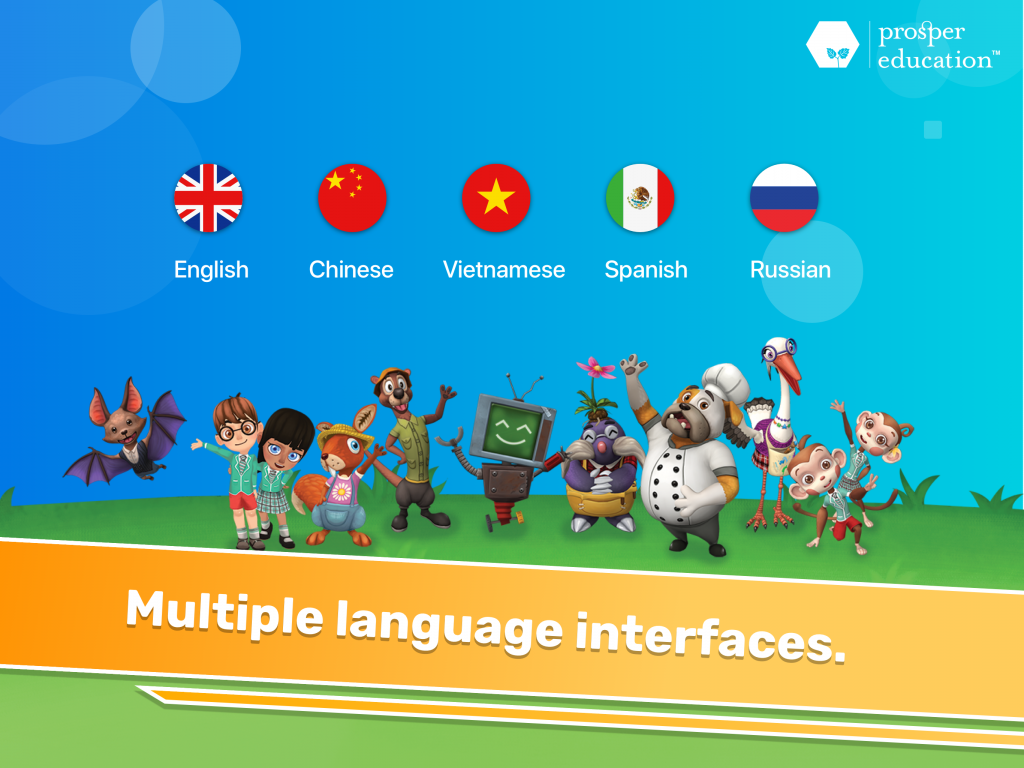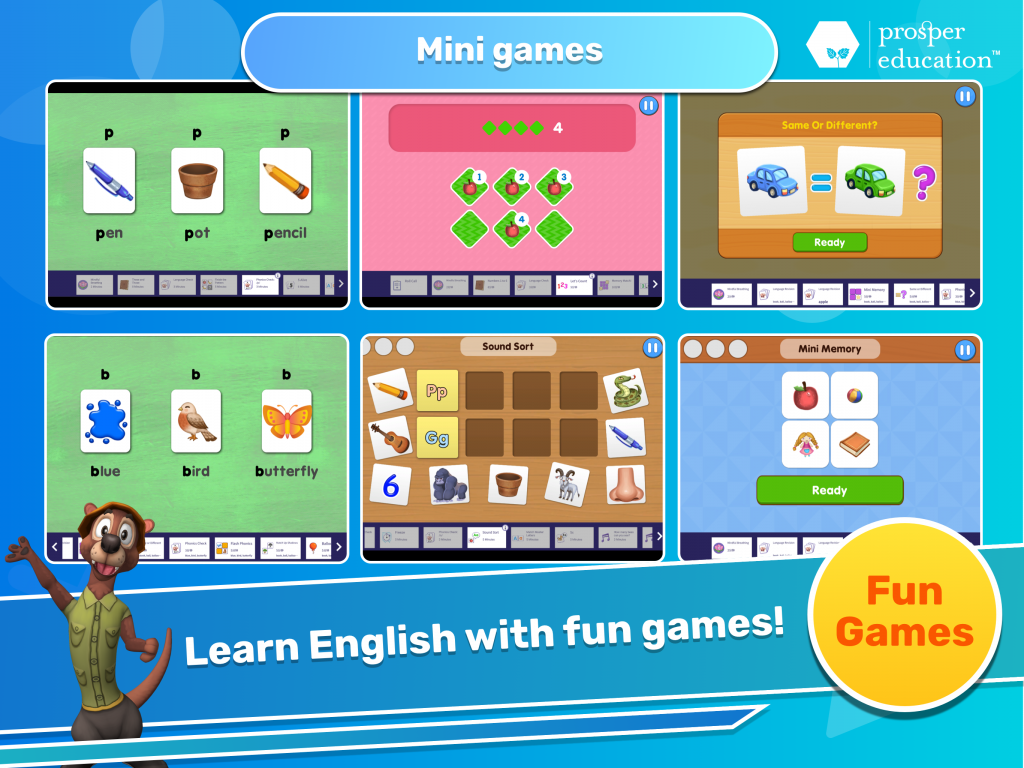 Why parents love it
Used and recommended by the world's leading early-learning educators.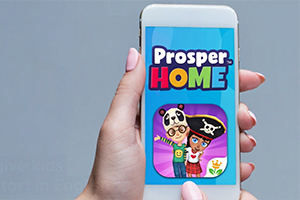 No login required. Simply download and press start.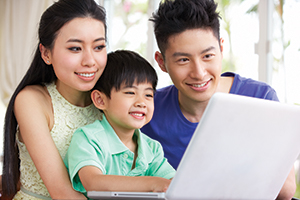 Learn together with your child or let them learn on their own.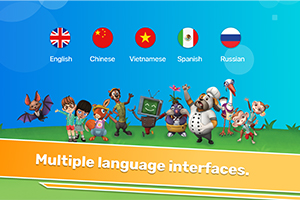 Bilingual materials support non-English speaking parents and caregivers.
Includes downloadable and printable workbooks for offline learning.
Evidence-based curriculum designed by experts from Cambridge and Stanford.
What parents are saying: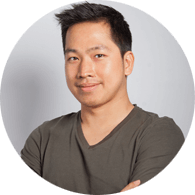 Plus Pingya
Downloaded this app for nephew the other day, he really enjoys his time learning English by playing several mini brain games in this app. There are lovely cartoon characters in the storybook section as well.
Rare Gem of an Ed-app
I'm blown away by the quality of this app. There is a lot of rubbish to shift through in the App Store and once in a while one stands out. My 4 year old loves it!
System Requirements

Minimum system requirements
• iOS 11
• iPad Mini 4 / iPad Air / iPhone 5S
• 2.5GB available space on device
Recommended system requirements
• iOS 11 or above
• iPad Air 2 or above / iPhone 6 or above
• 2.5GB available space on device
Minimum system requirements
• Windows 7 or above
• 2.20GHz CPU or above
• 4GB RAM or above
• 512MB Graphics memory or above
• 1024px*768px resolution support or above
• 1.5GB or more available space on disk
• Microphone

Recommended system requirements
• Windows 10
• 2.4 GHz CPU or above
• 8GB RAM or above
• 1GB Graphics memory or above
• 1024px*768px resolution support or above
• 1.5GB or more available space on disk
• Microphone